Instructor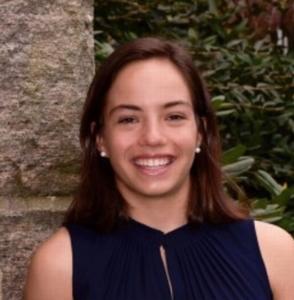 Hometown and Club:
Rye, NY American Yacht Club
School:
Bowdoin College Ď25
Personal Bio:
When I was 8 years old, I started sailing Optis out of American Yacht Club. After 5 years, I moved on to sailing c420s for one year and then lasers for three years. During the fall seasons, I sailed c420s for my high school. Additionally, I sailed 29ers for three years with 29er.ness. I am currently a sophomore at Bowdoin, where I am on the sailing team and the lacrosse team. I am super excited to be back at Riverside again, and I canít wait for this summer!
Fun Fact:
I have a dog, named Roxy, and a betta fish. When I was a baby, I almost got eaten by a scorpion. One of my favorite movies is Ratatouille.