Instructor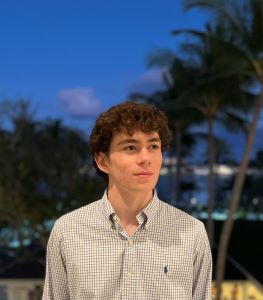 Hometown and Club:
Larchmont, NY
Larchmont Yacht Club
School:
Fordham Preparatory School Ď22
Personal Bio:
I learned to sail when I was 9 at the Larchmont Yacht Club, where I was the Junior Vice Commodore. I sailed the Opti for five years during which I was a member of the US Opti National Team. I later transitioned into the 420, and then the Laser competing on a national level. I have been racing on a national and international level for 5 years, competed in 7 different boat classes, and finished in the top 10 at JSA Champs 6 times. I have been a junior instructor and private coach for the last few summers and love spending time on the water!

Many of my favorite memories were formed in the JSA of LIS practicing, competing, and forming lifelong friendships. It was at the 2015 Opti Champs at Riverside Yacht Club where I was inspired to pursue sailing outside the summer season. I am incredibly grateful to have had the opportunity to be part of the Long Island Sound junior sailing community and look forward to giving back.

I am super excited to be working at Riverside Yacht Club and canít wait to have a great summer!
Fun Fact:
I have traveled to over 30 different countries, my favorite flavor milkshake is chocolate, and my favorite place to sail is Newport, RI.