JSA Opti Championship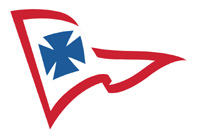 JSA Opti Championship
August 9 - 10
Qualified RYC Junior Sailors have been contacted via email for registration.
Note: No Junior Sailing classes these days.
RYC is proud to be hosting the 2022 JSA Opti Championship on August 9th and 10th. We are looking for regatta volunteers to help with Opti Champs on land and on the water.
If you are interested in volunteering please sign up through our Sign-Up Genius. If you have any questions about volunteering please contact Regatta Chairs, Chris and Kevin Erensen.