Jr. Sailing Island Beach BBQ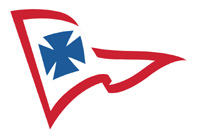 Registration closes Friday, August 9!
2019 Island Beach BBQ
Thursday, August 15
9:00am - 2:00pm
All Jr Sailors are invited to join us for a day of fun, games, paper plate awards, the Jr Sailing photo, and our famous cookout!
Signup online by Friday, August 9th.
If you are able to volunteer to assist at the BBQ or are able to ferry Jr Sailors to and from Island Beach please indicate on your online form or email Emily.
We are looking forward to a great event!