Instructor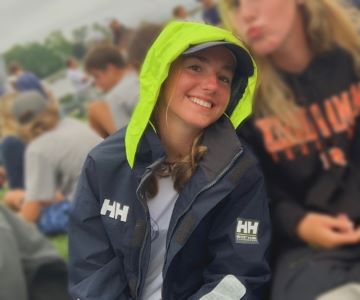 Hometown and Club:
Larchmont, NY
Larchmont Yacht Club
School:
Greenwich Country Day School '23
Personal Bio:
I grew up sailing in the Larchmont Yacht Club Junior Program. I spent three years sailing optis and two years in a double handed group, sailing mostly fivas. For the past three years, I have sailed lasers and big boats. For the past three winters, I have competed in the LYC frostbiting fleet in interclubs and I am on the Greenwich Country Day Varsity sailing team. I have also spent three years as a junior sailing instructor for optis.

Since I was little, I have always loved being on the water, whether I was racing or just going sailing for fun with friends. I am very excited to have the opportunity to share my love for the sport with younger kids and help them to grow as both competitors and life long sailors. I am very excited to be returning to RYC this year!
Fun Fact:
I have two dogs named Moose and Bear. I have three older brothers. My grandpa won two Americas Cups. My favorite ice cream flavor is coffee.